Year 2018 is the 50th anniversary of the first United Nations Conference on Peaceful Use of Outer Space. The United Nations held a series of events at the headquarters in Vienna on June 18-23. China Satellite Navigation Office was invited to participate.

With the theme of "China's Space Cooperation: Building a Community of Destiny and Benefiting All Mankind", a news conference was organized on June 19th, 2018, by the Chinese Representative Office in UN headquarters in Vienna, which was an important part of the UNISPACE+50 series. Ambassador Shi Zhongjun, Permanent Representative of China to the United Nations and other international organizations in Vienna, made an important speech, expounding China's open, equal, mutually beneficial and inclusive international cooperation concept of outer space, and the development concept of the BeiDou system as "China's BeiDou, the world's BeiDou", and the China's determination of continuing to actively promote the BDS international cooperation. According to the deployment plan, BDS will serve the countries along the "Belt and Road" by the end of this year and provide services to the world by 2020. China will jointly promote global satellites with various countries, regions and international organizations in a more active and constructive manner.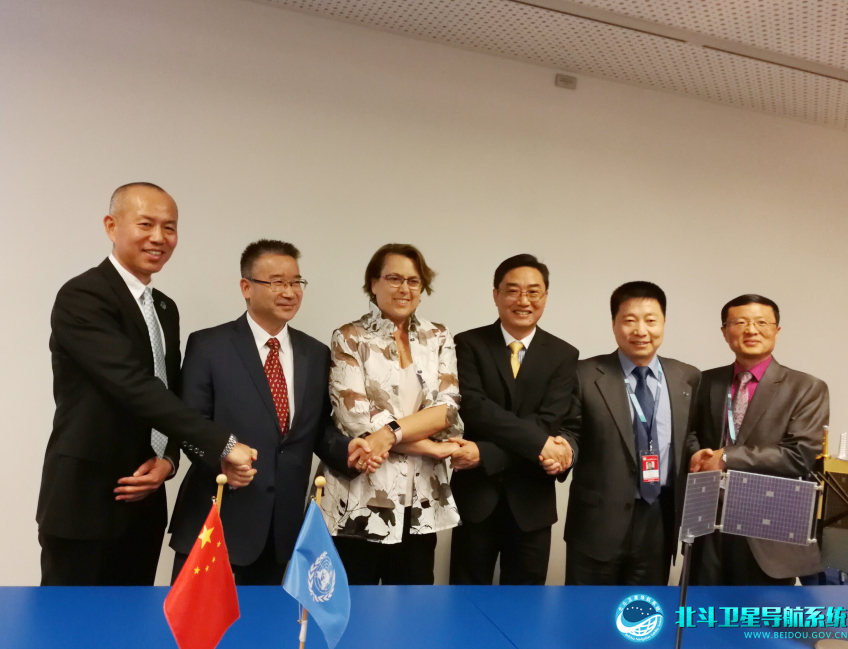 RAN Chengqi, Director General of China Satellite Navigation Office, presented a BDS-3 model to UNOOSA, which will be permanently displayed in the exhibition district in UN Office Building.