The 104th Plenary Meeting of Special Committee 104 of Radio Technical Commission for Maritime Services (RTCM SC-104) was held at the International Convention Center of Huaqi Hotel, Harbin on May 21st to 22nd, 2018. Professor Hui LIU, from Wuhan Industrial Technology Research Institute of Navigation and LBS, was successfully elected as the chairman of the Network RTK Working Group of RTCM SC-104 at the meeting. Meanwhile, the revision of BDS Standard System and other targets of the meeting were successfully accomplished and the work to make BDS step into international general data format achieved a key breakthrough.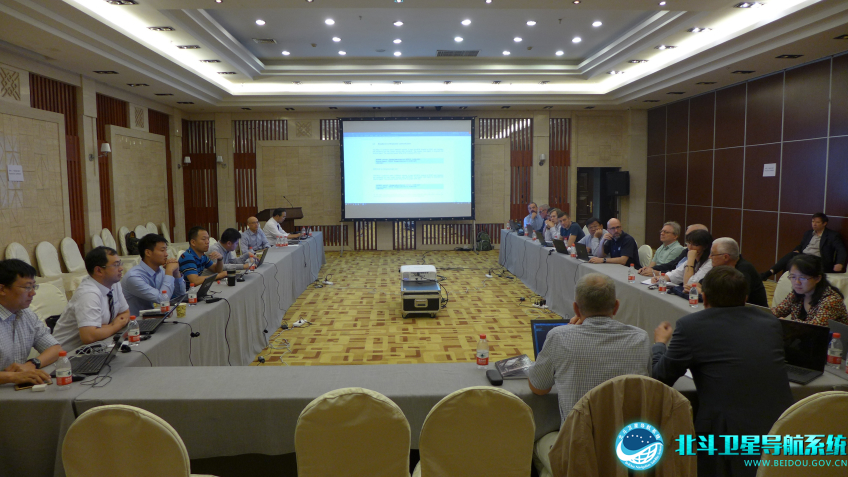 Ma Jiaqing, Deputy Director of China Satellite Navigation Office delivered a speech for the meeting. Deputy Director Ma said that RTCM SC-104 is the most important receiver data interface standard development organization, which is of great significance to the BDS application and industrialization as well as the BDS global applications; China Satellite Navigation Office attaches great importance to and continues to support BDS to enter the RTCM SC-104 related standardization work, and expects the BDS-3 system to join the standards of the committee as soon as possible. It is also expected that China's BDS standard work team will participate more actively in the work of SC-104 and the just-established SC-134, to contribute to the development of global GNSS.
At the meeting, the BDS Working Group submitted to the committee the suggestions to extend the BDS observation codes in the NMEA-0183, RINEX and DGNSS standards, and the BDS message compatibility solutions and test plans in.RTCM 10402.4 and RTCM 10403.3 SSR With the approval and support of the committee, the meeting targets were successfully accomplished. The meeting elected Professor Liu Hui of Wuhan Institute of Navigation and Location Services Industrial Technology as the Chair of the Network RTK Working Group and will preside over the formulation and revision the committee's network RTK technical standards. This is the second time that a Chinese enterprise is chairing a RTCM SC-104 working group, after serving as the Chair of the RTCM SC-104 BDS working group. This is of great significance for BDS to fully enter the receiver's international data format standards.
Approximately 20 experts, delegates, including members and observers of several famous global enterprises or institutes in the GNSS high precision field, attend the meeting. Domestic members of the committee, coming from Wuhan Industrial Technology Research Institute of Navigation and LBS, ComNav and Qianxun SI, attend as well. The meeting is organized by Wuhan Industrial Technology Research Institute of Navigation and LBS.
The RTCM SC-104 Committee has several working groups such as Galileo, RINEX, NMEA, BDS, Network RTK and SSR. These groups are responsible for formulating and revising work of international general data standards respectively, including DGNSS, RINEX and NMEA-0183.The Committee becomes an important International Organization for Standardization (ISO) in satellite navigation and positioning field.