The 9th China Satellite Navigation Conference (CSNC) was held in Harbin on May 23rd, 2018. The theme is "Location, Time of Augmentation", which reflects how the high precision time and space information augmentation services can power the information , manufacturing , service industries and so on to enter the augmentation era by fusion applications in communication, network, Internet of Things and big data. The CSNC sets up various relevant activities including academic exchanges, science popularization and exhibitions, which aim at appealing more companies, experts and scholars to take part in the BDS construction and applications while encouraging and guiding all sectors of the community to participate in and interact with the satellite navigation. And eventually the technological innovation, application popularization and international communication and cooperation of the satellite navigation system will be carried forward. More than 2500 delegates attend the conference.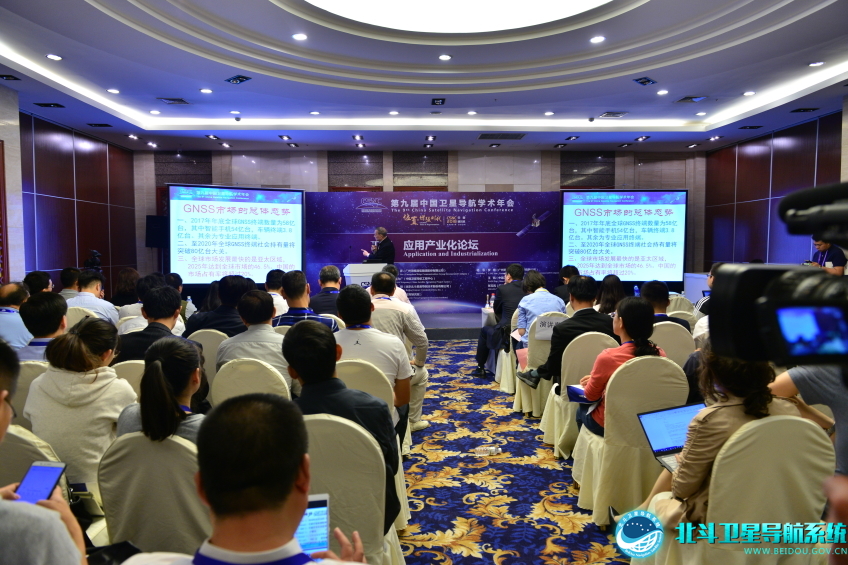 The CSNC this year invited competent authorities officers of navigation satellite systems coming from different countries and districts such as China, United States, Russian and Europe, as well as officers of United Nations Office for Outer Space Affairs (UNOOSA). These officers give guested speeches centered on the latest advances and development trend of global satellite navigation systems. The CSNC also organized domestic and international experts and scholars to carry out in-depth discussion and communication on topics such as technological applications of navigation satellites, services of navigation and location, signals of navigation satellites, satellite orbit and clock correction, technology of precision positioning, atomic clocks and time frequency, technology of navigation satellite augmentation, technologies of GNSS test and assessment, technologies of user terminal, technologies of multiple sources fusion navigation, technologies of PNT system as well as property of policies and regulations standard. Meanwhile, there are application industrialization forums, including joint forum with the United States Institute of Navigation, coordinated development forum with the China Mobile Communications and the development forum of BDS industrial parks.
The annual conference will focus on the results of the 9th "BeiDou Cup" National Youth Science and Technology Innovation Competition and the 2017 BDS Pilot Dreams event, and present awards to outstanding individuals. Meanwhile, the 9th China Satellite Navigation Technology and Application Achievement Exhibition will be held in the same period. The latest BDS basic products such as antennas, chips, modules, terminals, etc., as well as new applications, new products and new ideas arising from the integration of BDS and other technologies will be displayed.
The CSNC is supported China Satellite Navigation Office (CSNO) and various institutions, and is organized by the Academic Communication Center of CSNO.