China launched the 33rd and 34th BDS satellites into space via one single Long March-3B launch vehicle (as well as the Yuanzheng-1 upper stage) from Xichang Satellite Launch Center, at 9:48 Beijing Time on July 29th, 2018. These two satellites will operate on a medium-Earth circle orbit. They are the ninth and tenth BDS-3 networking satellites.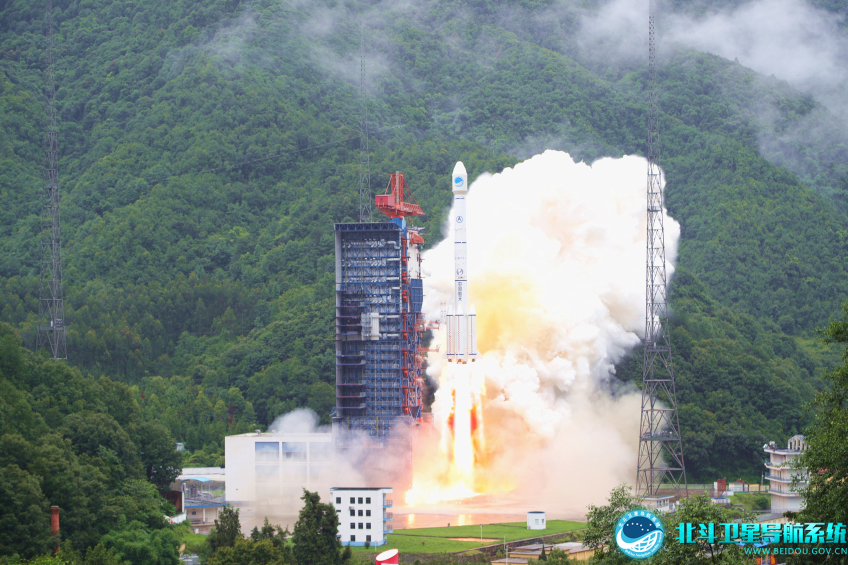 After more than three hours of flight, through orbit control and phase acquisition, the satellites entered the target orbit. Integration testing will be conducted subsequently. The two satellites will join the BDS constellation along with the eight previously launched BDS-3 satellites.
According to current plans, the BeiDou Navigation Satellite System will provide services to the countries along the Belt and Road routes by 2018. Since now, the launch target of BDS constellation will step into the most busy period.
The development of the BeiDou Navigation Satellites and the supporting launch vehicle (as well as the Yuanzheng-1 upper stage) launched in this mission are led by China Academy of Space Technology and China Academy of Launch Vehicle Technology of China Aerospace Science and Technology Corporation, respectively. This is the 281st flight of the Long March family.