China launched the 35th and 36th BDS satellites using a Long March-3B launch vehicle (together with a Yuanzheng-1 upper stage) from Xichang Satellite Launch Center, at 7:52 Beijing Time on August 25th, 2018. These two satellites will operate on a medium-earth orbit. They are the eleventh and twelfth BDS-3 networking satellites.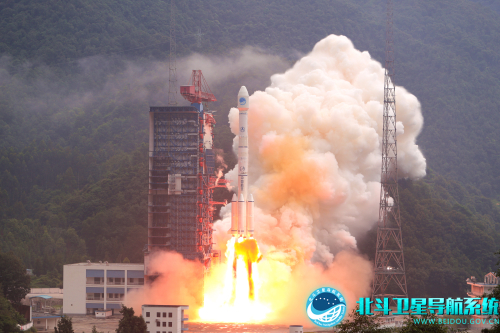 After more than three hours into the flight,the satellites entered the target orbit. In-orbit tests will be conducted subsequently. The two satellites will join the BDS constellation to provide servicesalong with the ten previously launched BDS-3 satellites.
The BDS satellites and the supporting launch vehicle (as well as the Yuanzheng-1 upper stage) used in this mission are developed by the Innovation Academy for Microsatellites of Chinese Academy of Sciences and China Academy of Launch Vehicle Technology of China Aerospace Science and Technology Corporation, respectively. This is the 283th flight of the Long March family.