The 44th BDS satellite was successfully launched onboard a Long March 3B rocket from Xichang Satellite Launch Center at 22:41 on April 20th, 2019. This is the first BDS satellite launch in 2019, which marks the beginning of the intensive campaign of the BDS constellation deployment.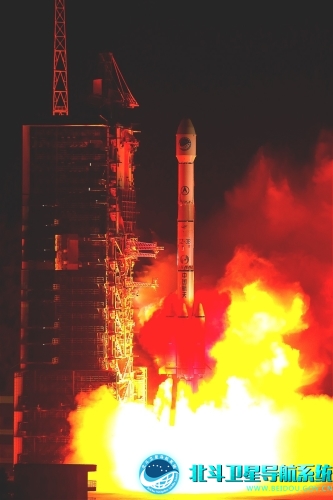 Photo by: Guo Wenbin
As the 20th constellation satellite of and the first inclined Geo-stationary (IGSO) satellite added to the BDS-3 constellation, this satellite, upon completion of a series of on-orbit tests, will join the previously launched 18 MEO satellites and 1 GEO satellite. As a unique BDS feature and the first of its kind in the world, a constellation with three types of satellite orbits will increase number of visible satellites in Asia-Pacific region and provide better services.
The BDS satellite and the launch vehicle used in the mission are developed by the China Academy of Space Technology (CAST) and China Academy of Launch Vehicle Technology respectively, which are affiliates of China Aerospace Science and Technology Corporation. This is the 302nd flight of the Long March family and the 100th flight of the Long March 3A series. So far, Long March 3A has been launched 36 times for BDS, and successfully carried 4 BDS experimental satellites and 44 BDS satellites into pre-determined orbits. Long March 3A is also the only Chinese launch vehicle family that has been launched for 100 times. All launch missions of Long March 3A for the BDS satellites were accomplished in Xichang Satellite Launch Center.