The 46th BDS satellite was successfully launched onboard a Long March 3B rocket from Xichang Satellite Launch Center at 02:09 AM on June 25th, 2019.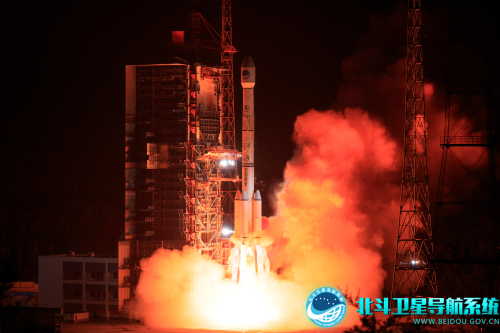 As the 21st constellation satellite of and the second inclined Geo-stationary (IGSO) satellite added to the BDS-3 constellation, this satellite, upon completion of a series of on-orbit tests, will join the 20 previously launched BDS-3 satellites, to provide timely services and further enhance the BDS coverage capacity and service performance.
The BDS-3 satellite and the launch vehicle used in the mission are developed by China Academy of Space Technology (CAST) and China Academy of Launch Vehicle Technology (CALT) respectively, both of which are affiliates of China Aerospace Science and Technology Corporation. This is the 307th flight of the Long March rocket family.